Los Angeles County boasts several gems, but one that truly stands out is Culver City.
A harmonious mix of history, art, nature, and modern amenities, it's a location that promises the feel of a vibrant city while still holding onto its small-town charm.
Whether you're a first-time visitor or a longtime resident, there's always something new to discover.
From historical landmarks to present-day attractions, this guide provides a comprehensive view of Culver City.
Dive in, and let's rediscover this lively city together!
A History of Movie Magic
Often referred to as the 'Heart of Screenland,' Culver City has made significant contributions to the film and entertainment industry.
It's been the backdrop for scenes in films like:
The Wizard of Oz
Gone with the Wind
Tarzan
The original King Kong
Grease
And so much more!
Its unique blend of old-world charm mixed with contemporary facets makes it a place that attracts tourists and filmmakers alike.
It's not just a city—it's an experience.
Must-See Attractions
With Culver City's rich history, there are plenty of attractions that have captivated the attention of locals and tourists alike.
The Culver Hotel
An architectural marvel in its own right, The Culver Hotel is a beacon of Culver City's storied past.
Established in 1924, this Renaissance Revival building has seen its fair share of Hollywood legends.
Today, The Culver Hotel is not just a hotel, but a living piece of history. With vintage decor, themed nights, and live jazz sessions, a visit here is like stepping into a bygone era.
Culver City Art District
A sprawling canvas of creativity, the Art District is a testament to the city's undying love for art.
From contemporary art galleries like Blum & Poe to street art that adorns the buildings, every corner has a story to tell.
Regular art walks and events make this district a lively and ever-evolving space, ensuring that visitors have a fresh experience every time they stroll through.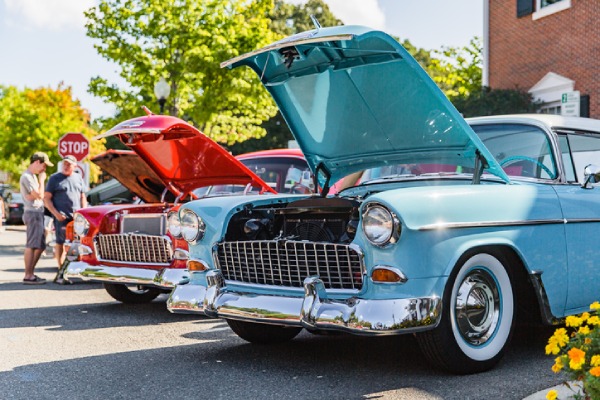 Fun Things to Do In Culver City
No matter the season, this city boasts an array of ways to fill your time, whether you're looking for a moment of peace in a picturesque park or want to embrace the rich film history!
Culver City Park
One of the largest public parks in the city, Culver City Park is more than just greenery.
With amenities like a skate park, baseball fields, and a stunning view of the city, it's a haven for both relaxation and recreation.
The park's hiking trails, leading up to the Baldwin Hills Scenic Overlook, offer breathtaking panoramic views, especially during the golden hours of sunrise and sunset.
Culver City's Culinary Scene
For those who consider themselves foodies, Culver City offers a smorgasbord of culinary delights.
From upscale restaurants serving global cuisines to quaint cafes offering homemade pastries, the city's dining scene is as varied as its history.
Farmer's Market Adventures
Held every Tuesday, Culver City's Farmer's Market is a treat for the senses.
From vibrant fruits and veggies to artisanal food products and crafts, it's a direct bridge between farmers and consumers.
Children can learn about produce, while adults can enjoy gourmet food stalls and hand-made goods.
Culver City Car Show
Yearly, the Culver City streets come alive with the roar of engines during the Culver City Car Show.
Showcasing hundreds of classic cars and hot rods, it's a visual treat for car aficionados.
Food trucks, live bands, and entertainment make it an event the whole family can enjoy.
Fiesta La Ballona
If you're looking to turn up the heat and indulge in delicious food, the "Festival of People" is a weekend-long event in August celebrating this historic city.
Boasting a range of food, entertainment, and even amusement rides, this festival is perfect for everyone!
Movies at The Steps
Want to transform movie night into a memorable event?
Movies at The Steps offers outdoor film screenings throughout the summer, providing a family-friendly event that's one for the books.
This unique event isn't limited to the summer months, however, and often makes a return for Halloween specials!
Culver City Film Festival
Rolling into December is the Culver City Film Festival!
This renowned event truly brings out the movie magic this city is filled with, celebrating the work of filmmakers as they share their recent debuts!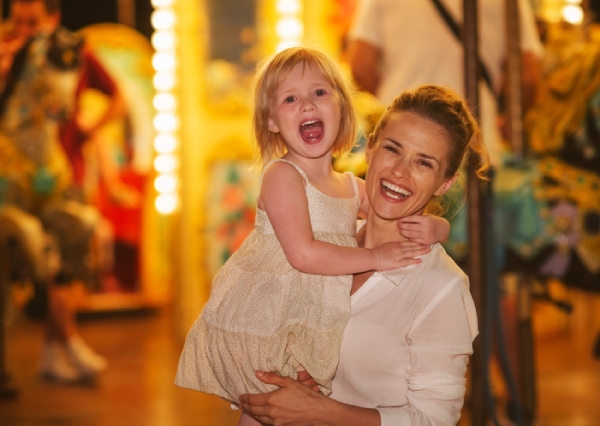 Your Destination of Family Fun and Adventure
Culver City is a tapestry of the old and the new—a place where history and modernity coexist.
Whether it's a stroll down its art district, an evening at the Culver Hotel, or simply unwinding in a lush park, Culver City promises a plethora of experiences.
Create Your Own Culver City Paradise at Lifestyle Outdoor
While this city certainly boasts ample opportunities to keep you and your family entertained, after all that excitement, there's nothing better than coming home to rest and recharge.
And what better way than by transforming your backyard into your own personal paradise?!
Elevate your time at home with a premium hot tub, swim spa, or sauna, and enjoy the peace and serenity they can bring to your daily life.
Contact the experts at Lifestyle Outdoor, and get ready to create the ultimate backyard retreat!