Discover the features of Caldera Spas®
Exceptional Features for Unmatched Spa Experiences
Discover the exceptional features of Caldera Spas®, designed to elevate your relaxation and wellness experience. With state-of-the-art water care technology, you can enjoy a crystal-clear and odor-free hot tub environment while minimizing the use of chemicals. The innovative design and advanced jets provide a soothing massage, offering the perfect blend of comfort and rejuvenation for your mind and body.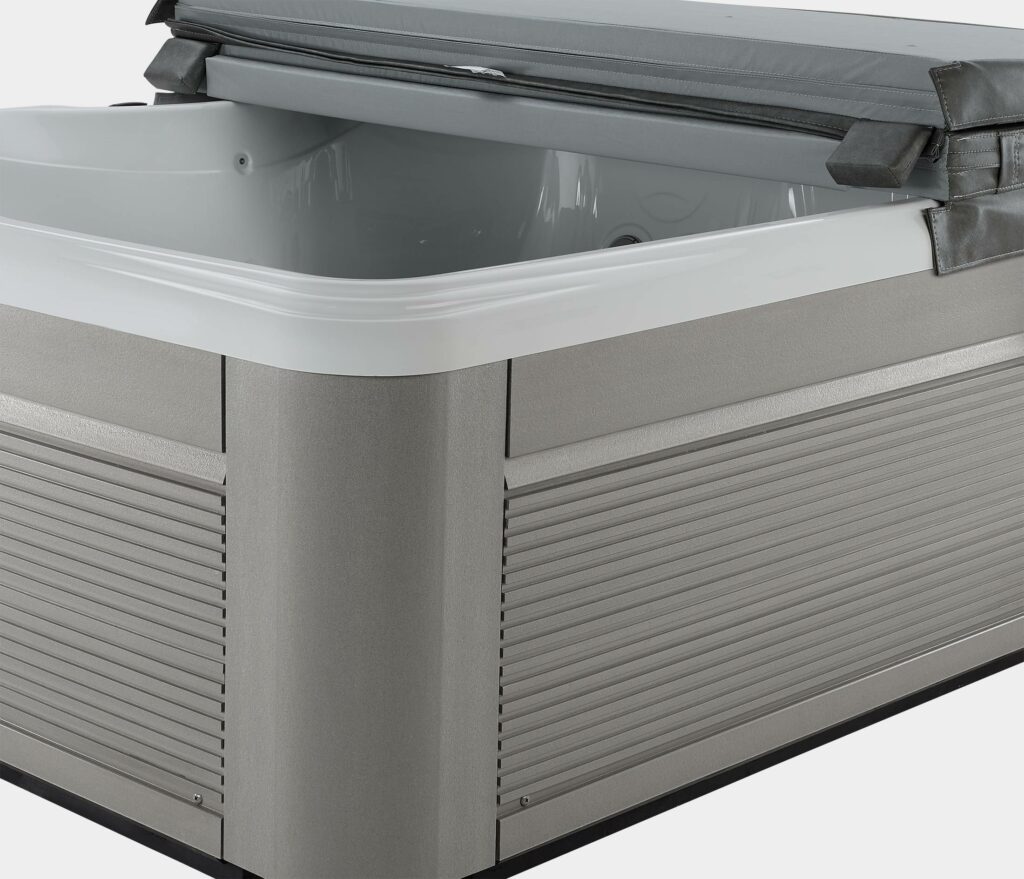 From vibrant colors and modern cabinet styles to the graceful curves of our sculpted seats, each element is carefully crafted to provide a calming and pleasurable experience.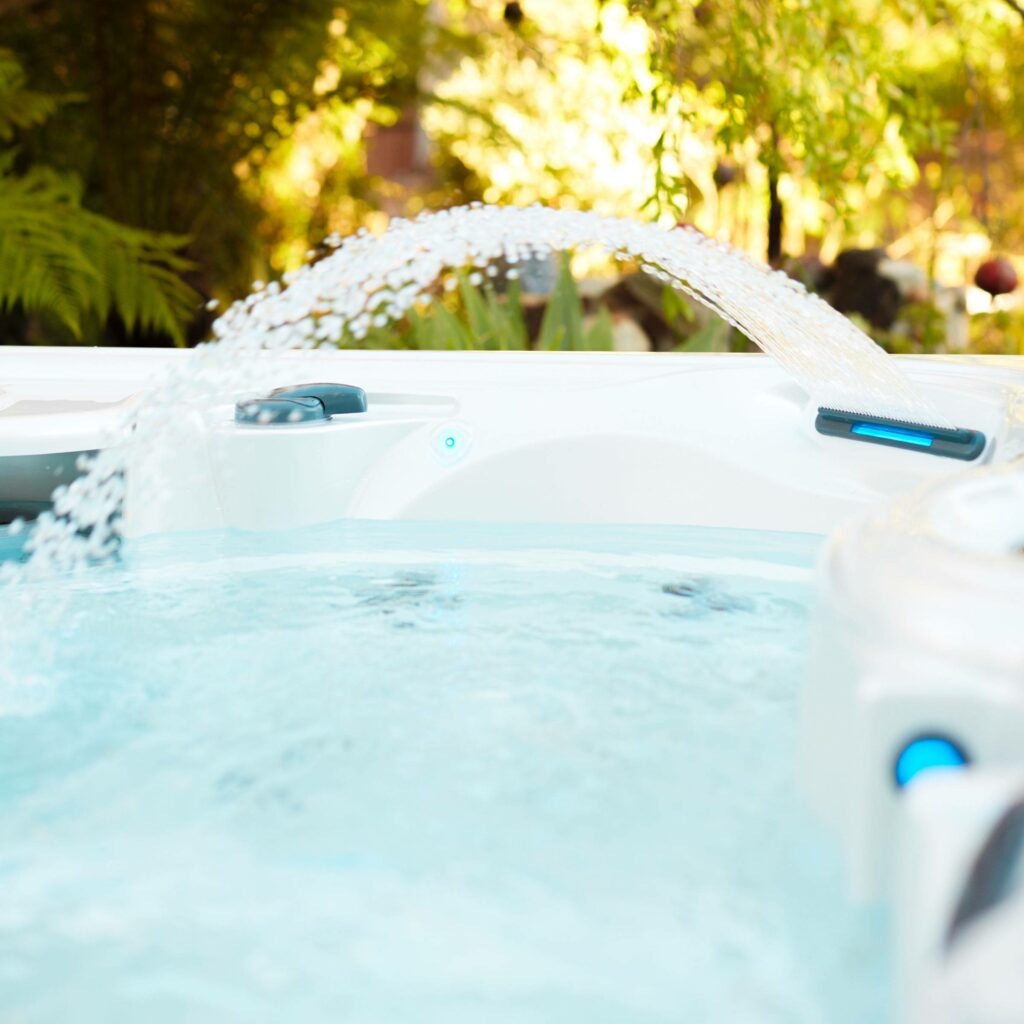 With Caldera®, you can minimize chemical usage, diminish chlorine odor, and maintain your hot tub in a sanitized, healthy, and always-ready state, promoting an enjoyable experience.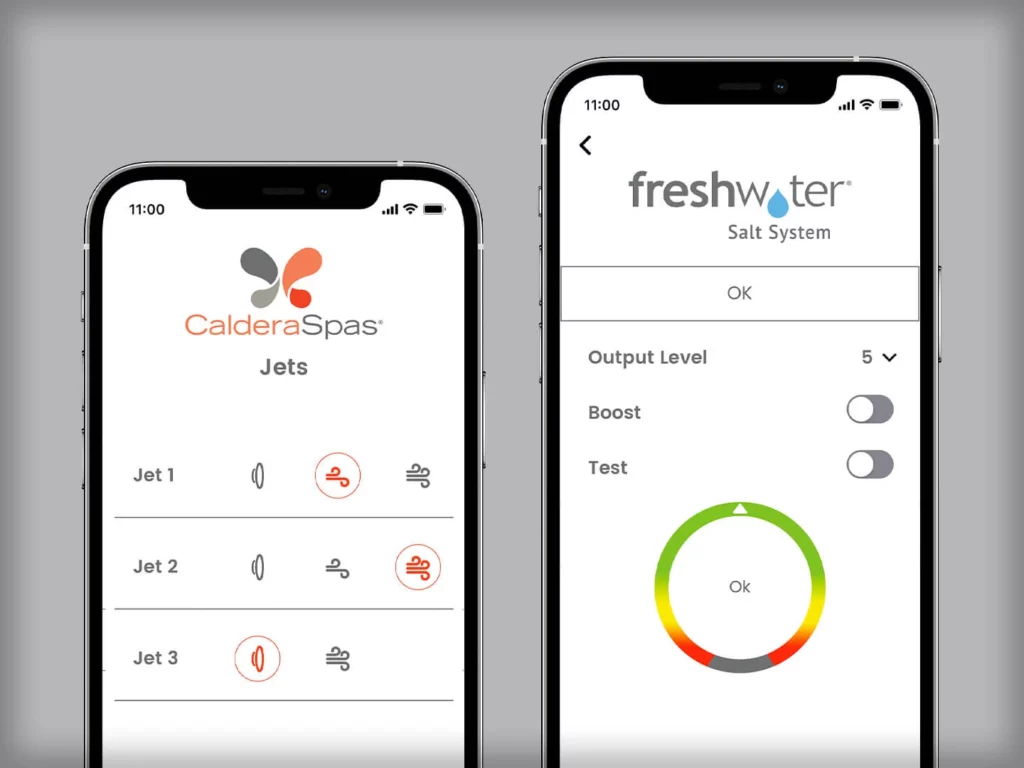 The hot tub monitoring system ensures peace of mind, granting you the freedom to immerse yourself fully in the moment and create meaningful experiences.
Enjoy a Personalized Spa Experience
Your dream hot tub is just around the corner. With over 25 different cabinet and shell combinations, you can customize the entire look to your preference. You can even match the spa to your deck, patio or installation aesthetic for an appearance that is truly complete.
In order to maximize the health benefits derived from your hot tub, regular usage is essential. Selecting a hot tub that perfectly accommodates your available space and is engineered to withstand various weather conditions is of utmost importance. Each Caldera spa features the EcoTech® cabinet, characterized by modern colors, an artistic design, and robust durability, ensuring a long-lasting and visually appealing addition to your relaxation haven.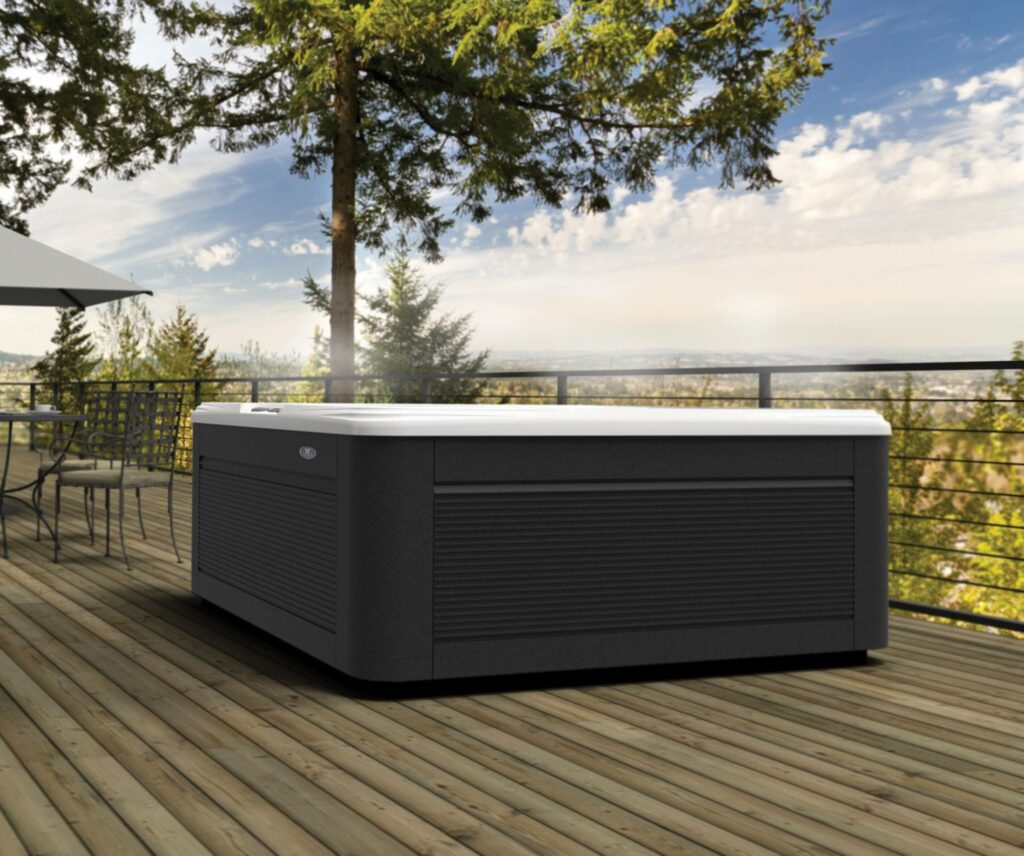 The beauty of a Caldera spa extends beyond its exterior appearance. Our meticulous design approach delves into every intricate detail, surpassing the elegant curves of the acrylic spa shell and spacious interior. Special care is devoted to each component, meticulously planning light and speaker placement, crafting jets, diverters, and pillows, and even considering the pattern in the footwell, all contributing to a truly captivating and comprehensive spa experience in every Caldera spa.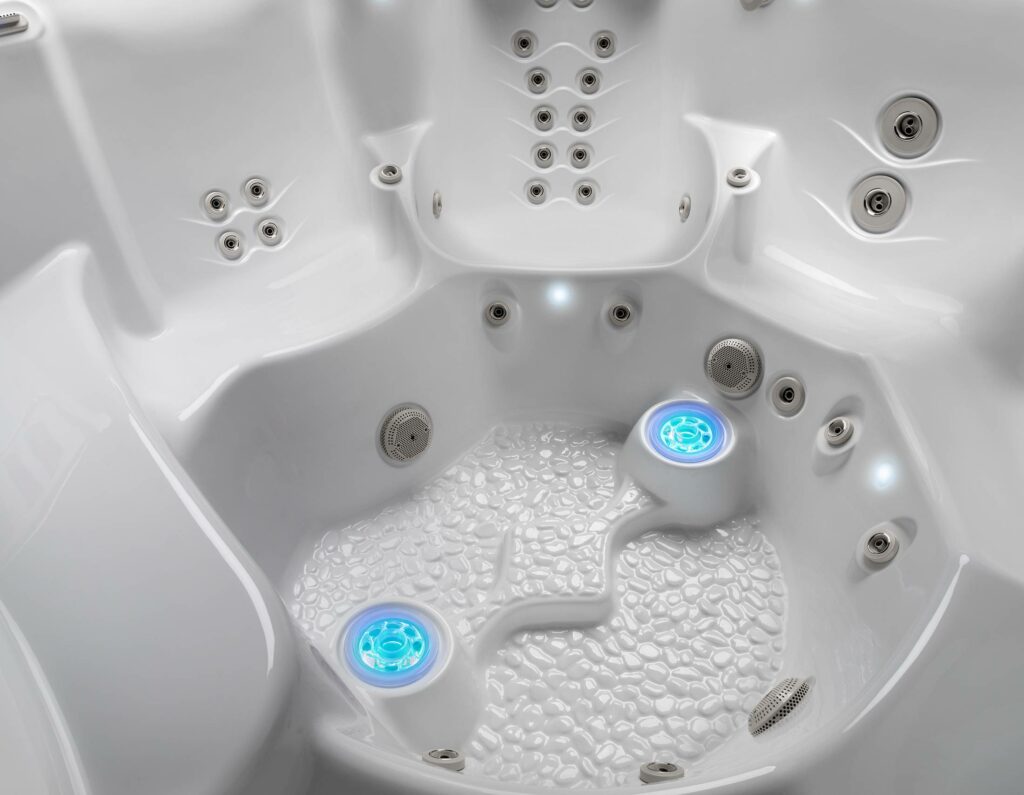 The ideal lighting sets the perfect mood, and in each of the three spa series, a distinct lighting system is incorporated, thoughtfully designed to enhance and complement the spa's beauty and sophistication.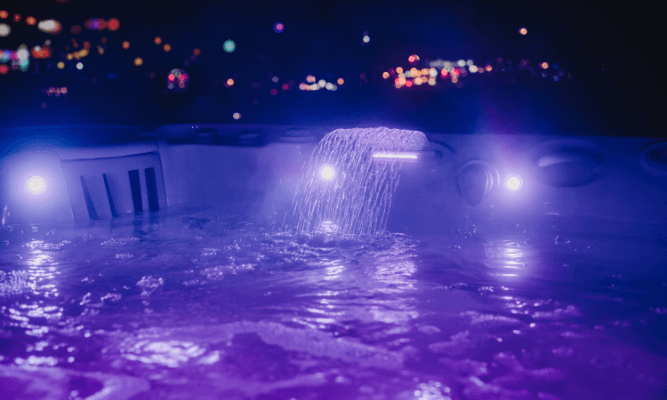 Whether you're unwinding on your patio or rejuvenating in your spa, music becomes an essential companion. With optional entertainment systems, you can delight in music through the spa's waterproof speakers, enhancing your relaxation experience to the fullest.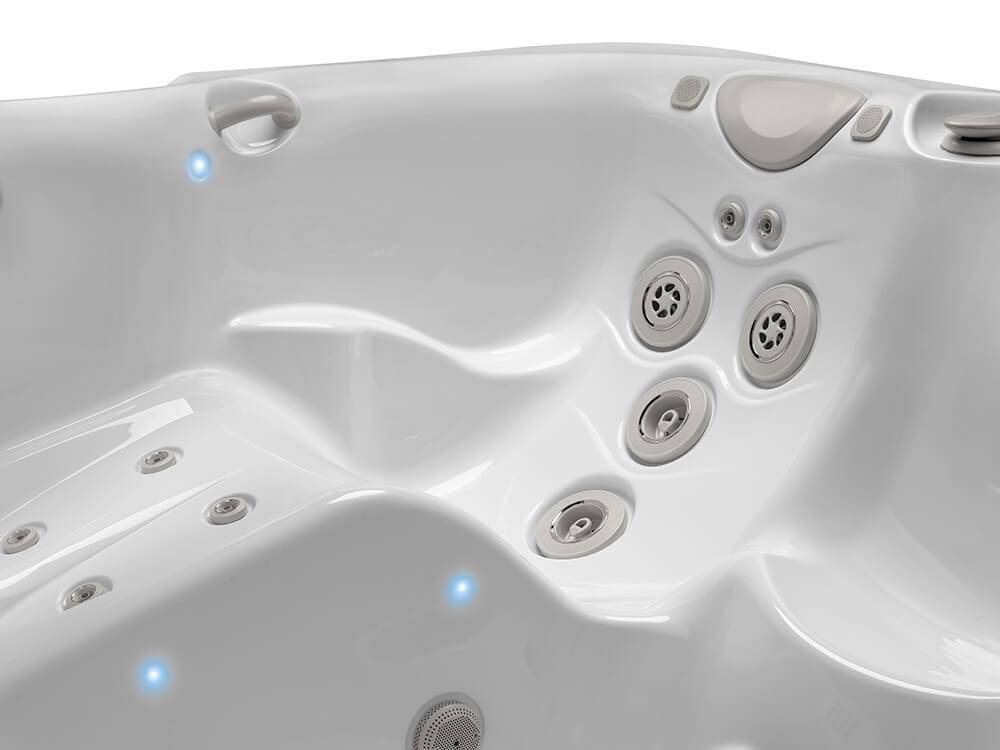 Our goal is to assist you in experiencing the numerous wellness advantages of using a hot tub regularly, by simplifying water care. With Caldera®, you can minimize the need for chemicals and diminish chlorine odor, all while ensuring your hot tub remains sanitized, healthy, and always ready for your enjoyment.
Exclusive and patented design automatically produces chlorine from salt, ensuring your water stays clean and fresh for up to three times longer than any other system. Because, ultimately, your spa should be looking after you, not the other way around.
The sanitizing systems under the FROG brand come equipped with pre-filled cartridges, ensuring a hassle-free, precise, and stress-free approach to taking care of your hot tub. These systems are readily available for use on all Vacanza Series Spas.
Optimize your hot tub water care system by incorporating these chemical-free accessories, guaranteeing that you begin with pure and pristine water: Clean Screen®, Vanishing Act®, Mineral Spa Sanitizer, and Ozone.
The Intelligent Approach to Spa Relaxation
Stay connected to your hot tub anytime, anywhere with the Caldera® Spas app. Effortlessly control your spa's water temperature, keep track of the FreshWater® Salt System, receive helpful reminders, and enjoy the peace of mind and freedom to create cherished moments while staying fully present in the present.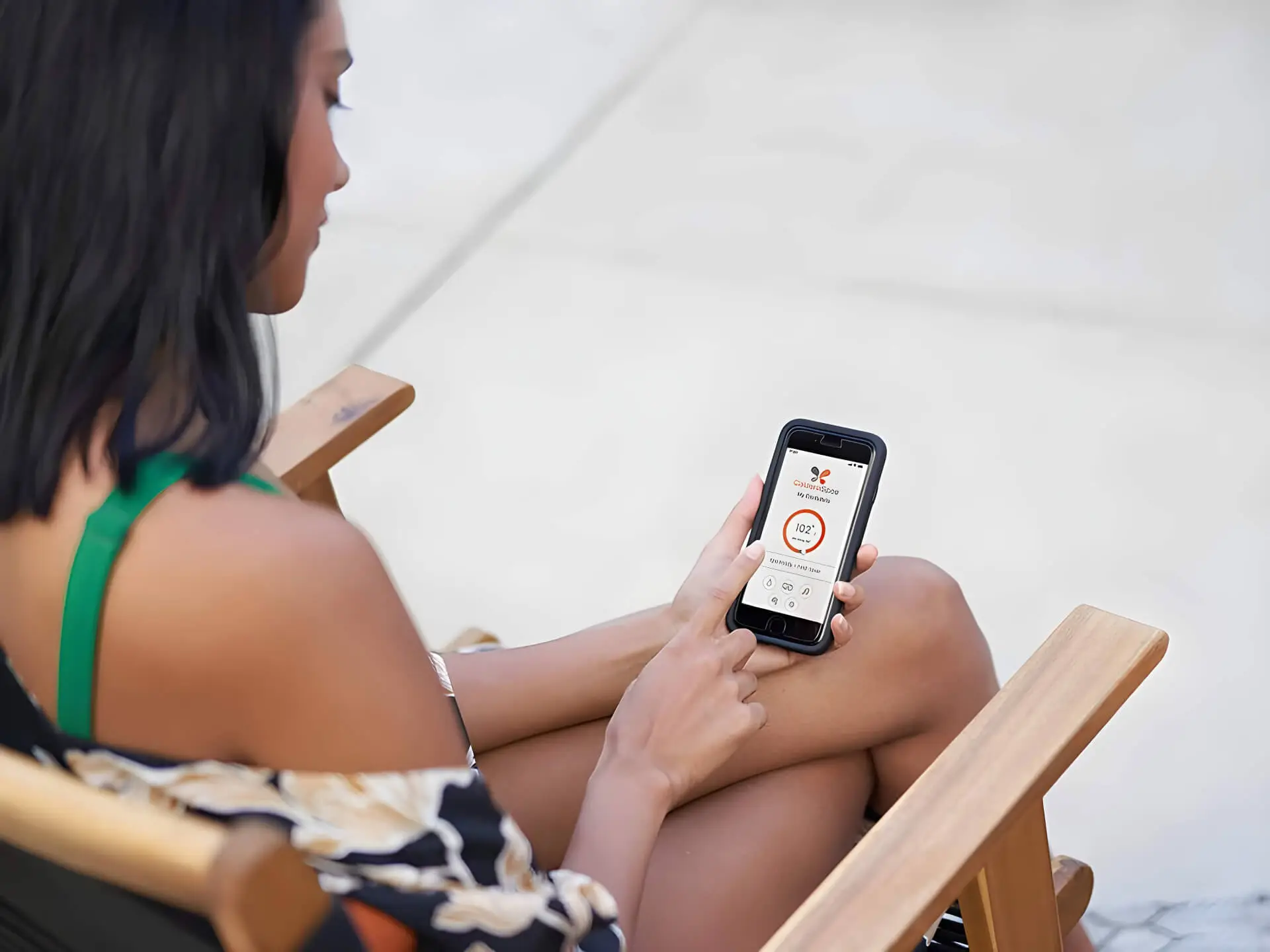 Get in touch with our team of home and backyard leisure experts by completing the form below with your basic information and a brief message about your inquiry.