ENHANCE YOUR SPA EXPERIENCE
Accessories for Your Spa & Backyard Living Space
Your spa installation can provide the perfect place to rest, relax and ease stress. There's no better way to complete your hot tub or swim spa installation, than with the right accessories. Improve the safety, functionality, and overall aesthetic of your relaxation and entertainment space with accessories such as steps, covers, and lifters. You can also shop from a wide selection of high-quality water care products, designed with the safety and enjoyment of your spa in mind.
Step into the luxurious water of your hot tub with ease.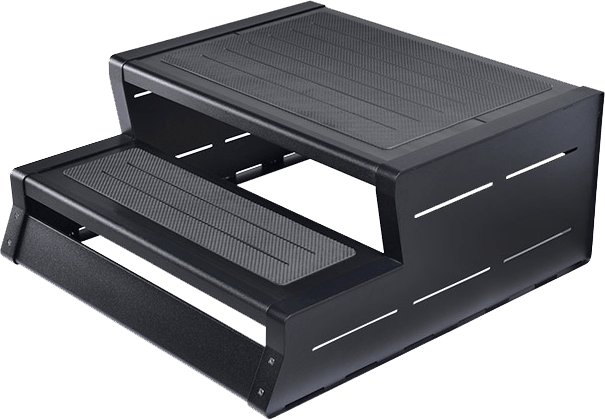 The synthetic material stands up to the effects of weather and is built to resist fading, rotting, cracking and staining.
Add protection with a cover
Stylish and simple, it's easy to protect your hot tub with a compatible cover. Most new Jacuzzi® Hot Tubs come standard with a high-quality ProLast™ Cover, so you can protect your spa from the very start. Retain and regulate the heat within your spa, all while creating a safer backyard space with a hot tub cover. Our covers are customized to fit your hot tub with ease, helping improve the energy-efficiency of the system and keep the water clean. Each cover is built with durable materials that are UV and water resistant.
Remove Your Hot Tub Cover With Ease
Stylish and easy to install, hot tub cover lifts make getting in and out of your spa a no-hassle process. Once installed, the lift secures your cover in place, creating a safer environment and offering added protection to the cover itself. Take the strain of lifting and lowering your hot tub cover off of your body, with help from a cover lift.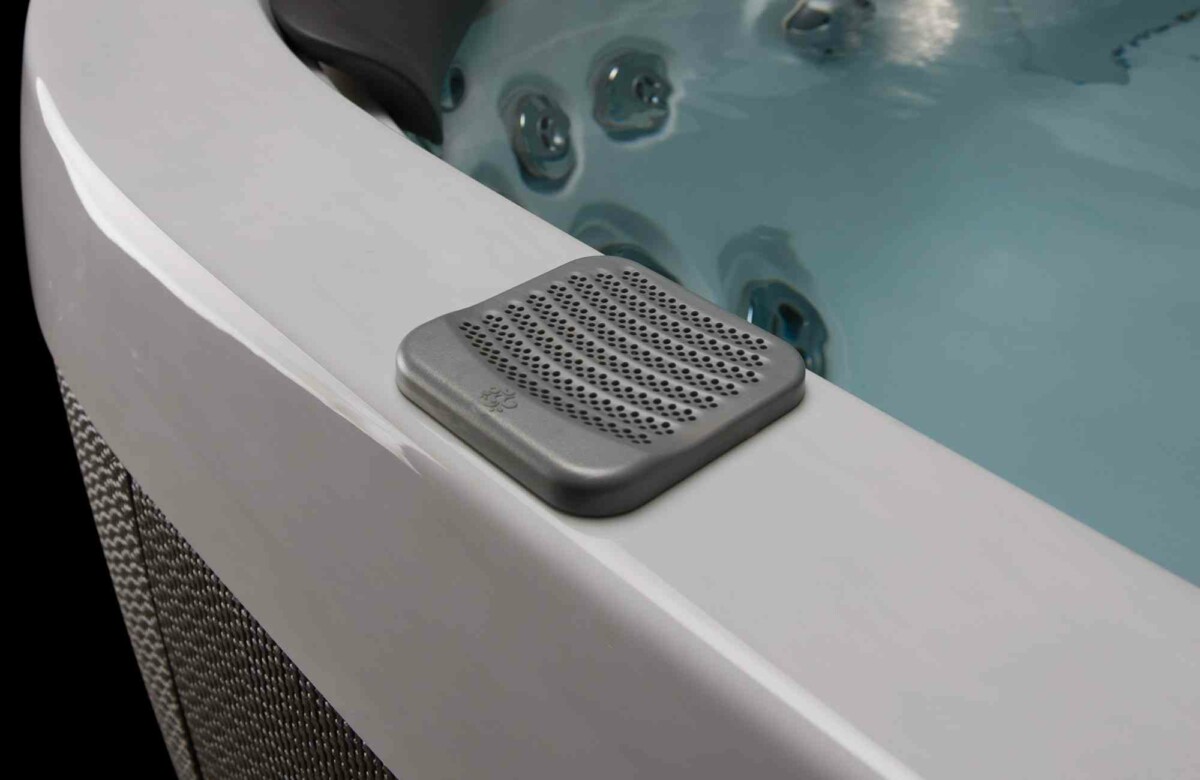 Bluewave™ Spa Stereo System
Connect your smartphone to the speakers in your hot tub using Bluetooth technology. The BlueWave™ Spa Stereo System allows you to listen to music and enjoy the premium sound consistent with the Jacuzzi® Hot Tubs brand. A marine-rated seal keeps moisture out of the docking compartment, protecting the system from water damage. Other devices can be connected via an AUX input, while the USB input allows you to charge your device as you listen to music from up to 30 feet away.
Get The SmartTub™ System Today
Upgrade your hot tub experience with the SmartTub™️ System now! This advanced technology easily connects your smartphone to your hot tub through an app, providing an easy-to-use approach to maintenance and water care.
This app also provides you with easy access to product knowledge and support when you want to learn more! It also has the capabilities of alerting your dealer when maintenance is required for your spa. 
Complete the form below for current sale price and we will be in touch shortly.